In our times, only few people use handmade wishing cards. Is it the little time? Is it the cost? Whatever it is, this is so pity.
But there are some people or companies that like very much to offer a hand made wishing card. An art card.
I say that these people or companies are so classy! They care about you, they want to show you that "yes, I was thinking a lot about you", "I would like to give you something very special", "you are in my heart and my mind".
So, this is my special gift for you. An art card.
I like to work with these kind of people. And, I want to do the best for them. I want to be an important part of this creative procedure.
I like to create small art calligraphy cards that your beloved people or customes will add this card into a frame and use it as a decorative art.
If you ever receive a handmad "art" card, love and respect the one who send it
Some samples….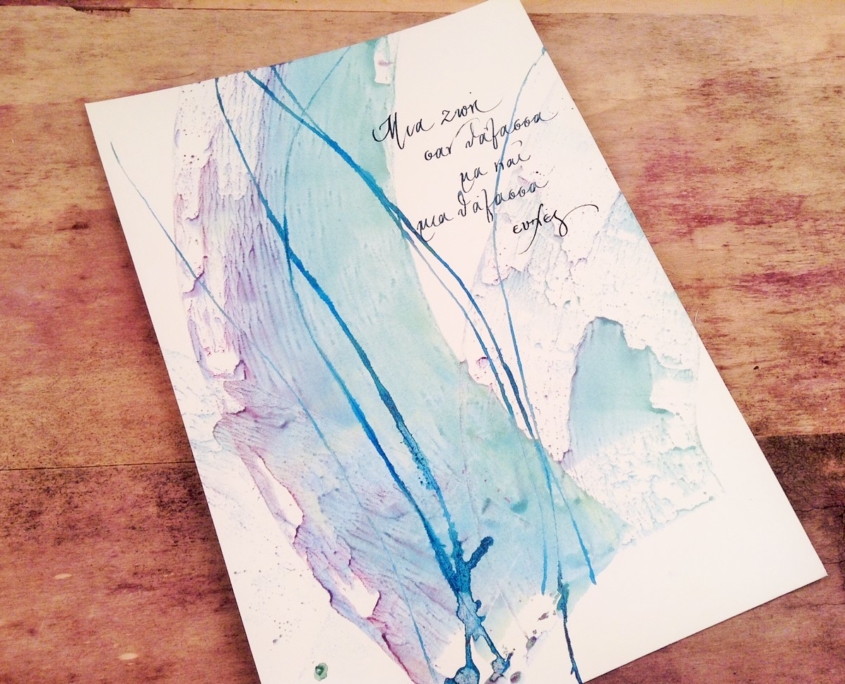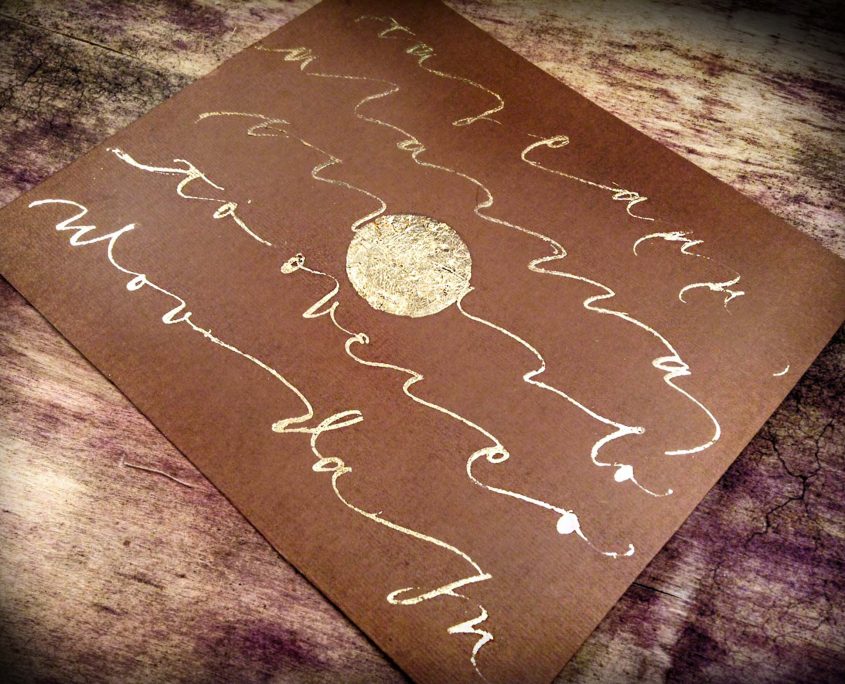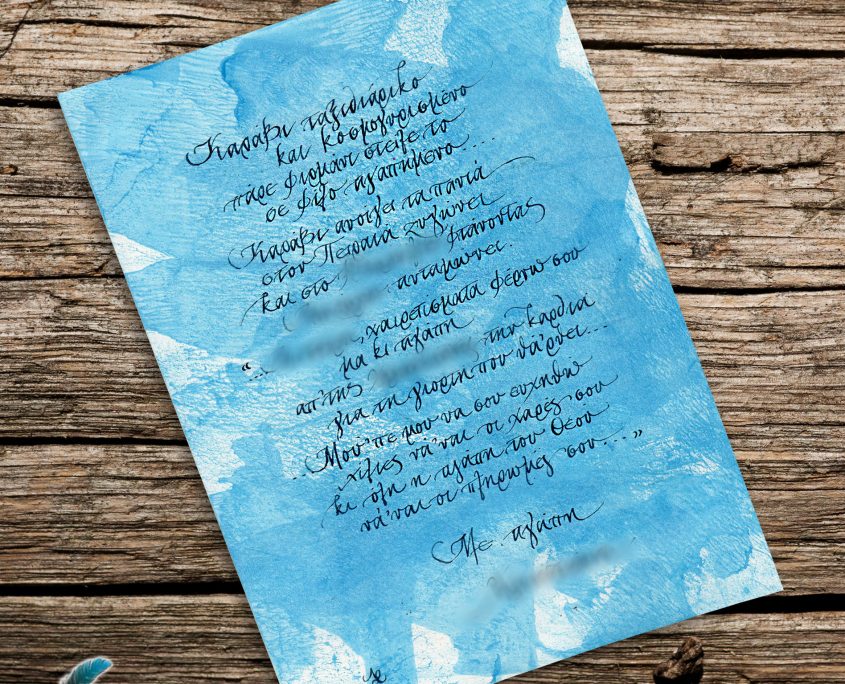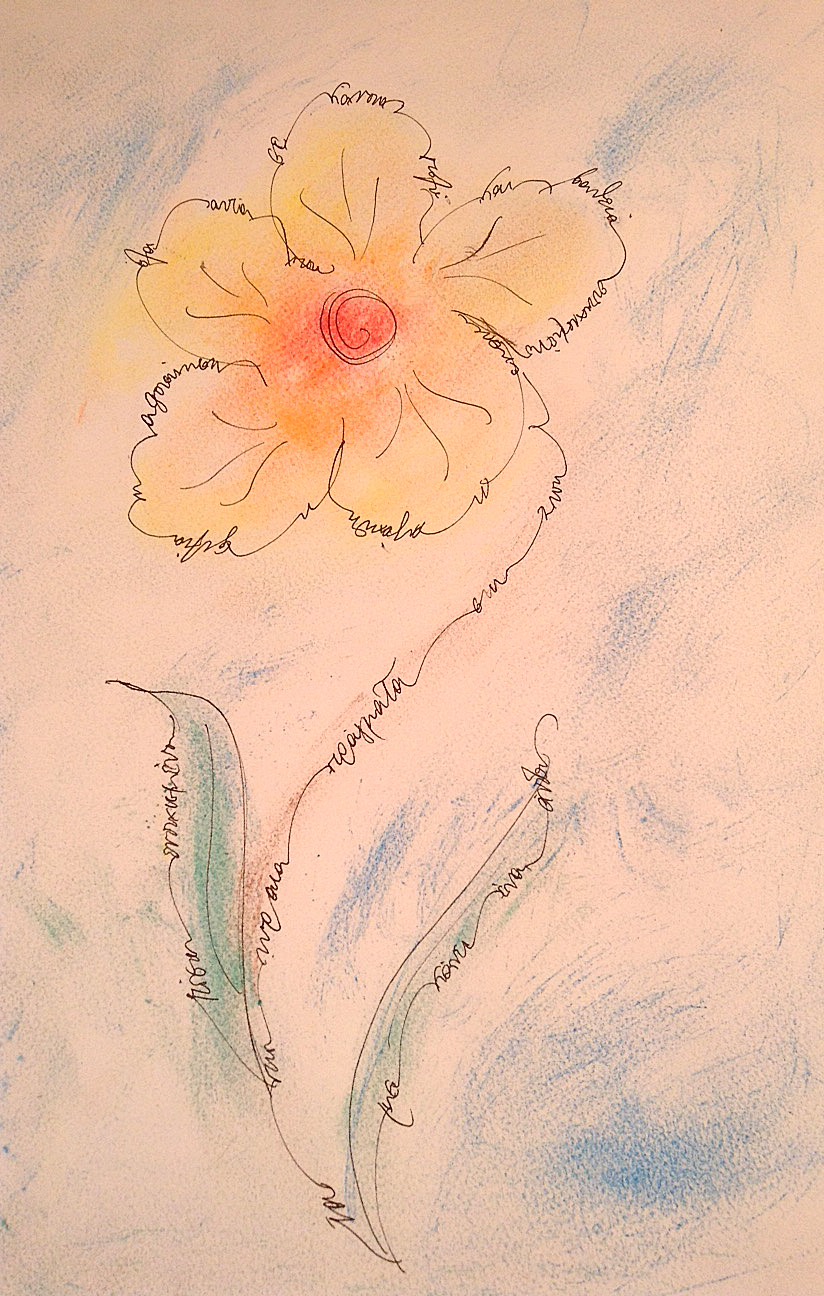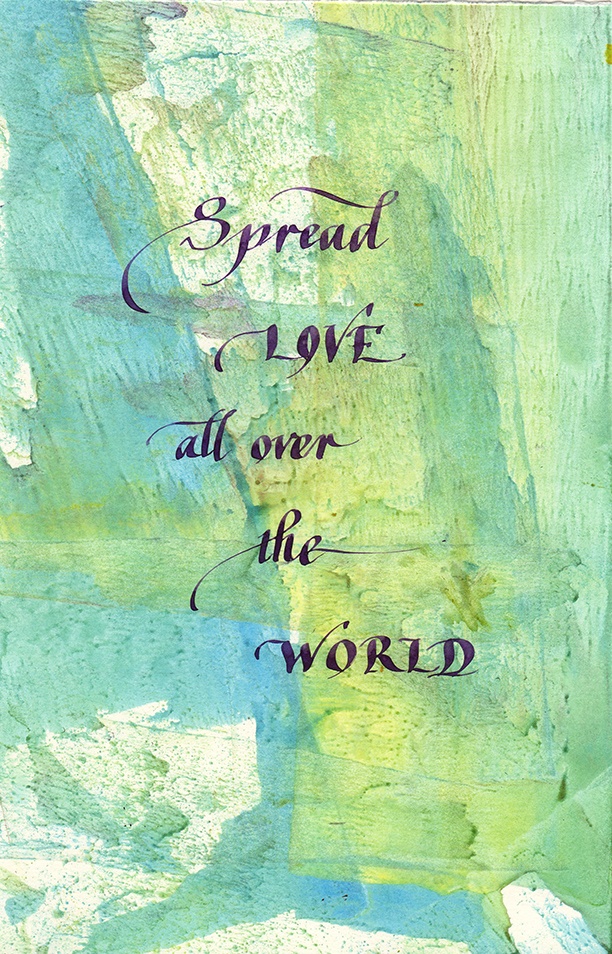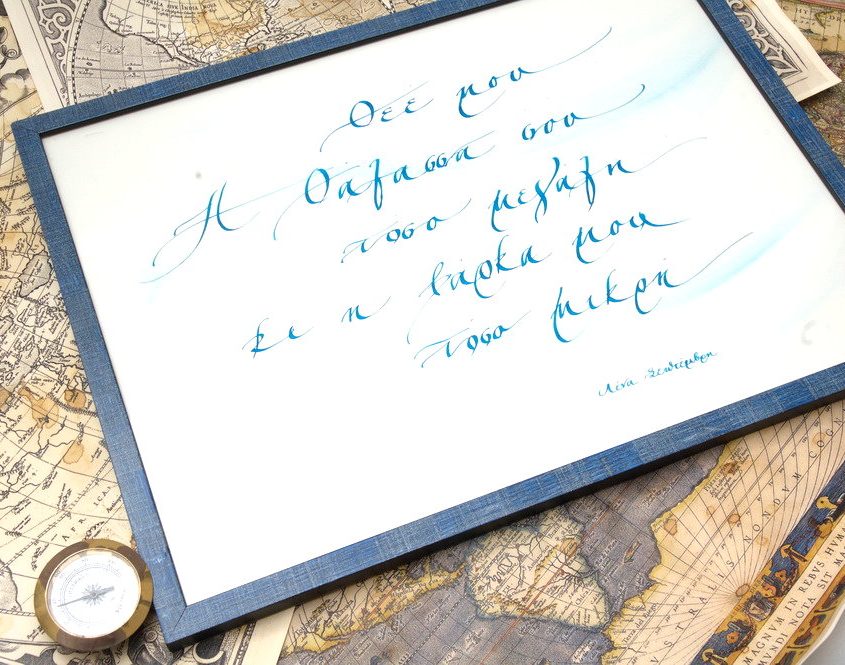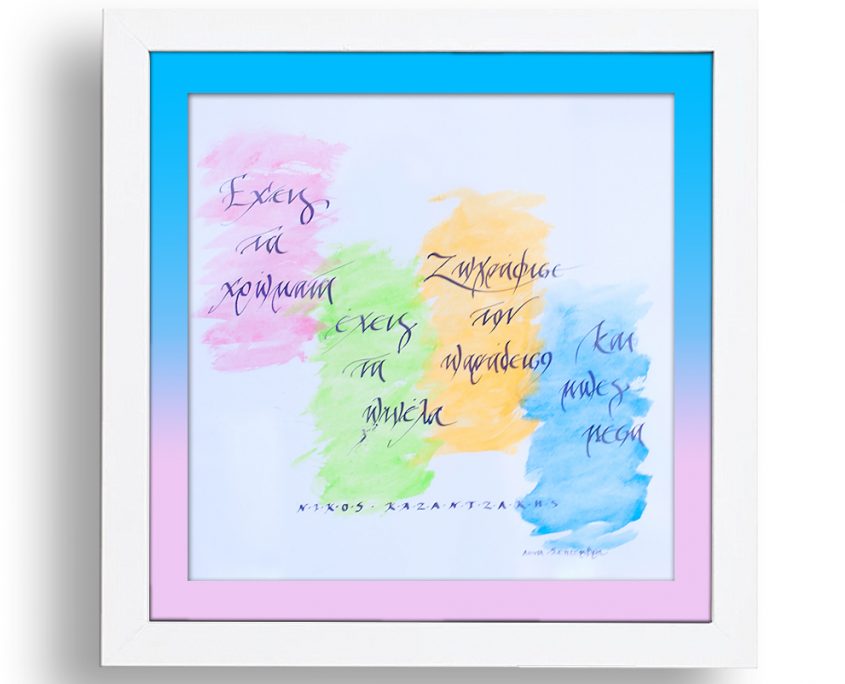 https://calligrapher.gr/wp-content/uploads/2017/01/wishing-card.jpg
968
1296
Lena S.
https://calligrapher.gr/wp-content/uploads/2020/06/LOOOOGO.png
Lena S.
2017-01-15 21:16:16
2017-01-15 21:51:20
WISHING CARDS AS AN ART